Tracy Lovvorn's MA-2 Congressional Campaign Launch to Coincide with National Children's Mental Health Awareness Day, May 10th 2018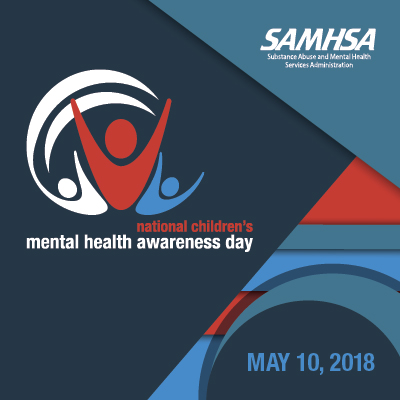 Grafton, MA--- Tracy Lovvorn, seeking the Republican nomination for MA 2nd Congressional District, the seat currently held by 22 year incumbent Jim McGovern, formally announces her candidacy.
"May 10th is National Children's Mental Health Awareness Day, and it coincides perfectly with my campaign launch" Tracy Lovvorn said. "My number one priority is to bring attention to and focus on the health and safety of our youth".
According to recent statistics, our children are suffering from increasing levels of anxiety and depression, obesity, diabetes, and heart disease. The opioid epidemic and the rising national suicide rate are alarming. As a mother and as a healthcare professional Tracy brings to the table heartfelt concern and the ability to work toward defining and addressing root causes which can ultimately result in the development of solutions.
"Our kids are in trouble" she went on to say, "They are shooting each other with guns, they are shooting themselves up with heroin. They are taking higher numbers of anti-anxiety and anti-depression medications, and the national suicide rate recently surpassed accidents as the number one cause of death for middle schoolers. It's time for change. It's time we focus on our future. It's time our 'Representatives' in government lead by example, stop pointing fingers, act like adults, and help support the Health and Safety of our kids."
Other top priorities for Lovvorn's congressional campaign include the support of term limits, college affordability / work force development, and healthcare & Immigration reform.
When asked, Tracy states that "I am running for Congress because like you, I am exhausted from dead end political extremism in Washington D.C. that leads to constant resistance and accomplishes little."
Tracy has a history of championing causes. As a physical therapist with over 20 years' experience in clinical and operational management, Tracy was able to take her knowledge of Medicare regulations and compliance to successfully fight waste, fraud, and abuse. Tracy risked her career to help the federal government investigate allegations against a former employer. Tracy's actions have ultimately led to 100's of millions of tax payer dollars being returned to the Medicare Trust Fund.
"I have spent the majority of my career working with many wonderful frail and elderly people. To see companies exploiting this population, placing profits over people, was unacceptable. It took over 5 yrs. of consistent battling, but I did what was right. I am extremely proud of the results."
Tracy currently is the CEO/Founder of Evolution Physical Therapy, a private practice outpatient physical therapy clinic in Grafton, MA. Being a small business owner in the medical field, places Tracy in a very strategic position of understanding both the challenges of business ownership as well as many of the higher level complications of navigating the business end of healthcare.
Tracy is married to her husband David of 24 yrs. David currently works as a business systems analyst -for Wyman Gordon in Grafton. They have two sons, both graduates of Grafton High School. Zachary, who is attending UMASS Amherst and Alexander who is currently enrolled at Johnson and Wales University in Providence.
Tracy's campaign has set a goal and is in need of obtaining 2000, $100 donations by Flag Day. To donate to her campaign and discover more about her candidacy visit www.tracyforcongress.com. You are also encouraged to 'Join' her campaign as a volunteer as well as follow the campaign on Facebook.